About Us
Thailand Policy Lab is a policy innovation lab established by the Office of the National Economic and Social Development Council (NESDC) and the UNDP to innovate Thailand's public policymaking for greater efficiency, effectiveness and responsiveness to new challenges and people's needs.
INNOVATION FOR SUSTAINABLE SOLUTIONS
Unforeseen and emerging development challenges are complex and interconnected. These challenges demand a need to rethink some basic tenets on which the economic, social, political and environmental systems are built, unlock new sustainability paradigms and redefine the local, national and global economy and society. These challenges can no longer be solved only by conventional approaches but require innovation and going beyond business as usual

A LEADING CENTER FOR POLICY INNOVATION
The Thailand Policy Lab is an initiative that introduces an innovative, interdisciplinary approach in public policy-making and public service delivery in Thailand, tapping into insights and the knowledge of people
closest to the problem and solutions.
The Thailand Policy Lab explores, experiments, and develops portfolios of mutually reinforcing solutions to help identify interventions that are grounded in system thinking and help accelerate the transition from short-term to long-term policy and planning.
"Thailand Policy Lab is a policy innovation lab established by Office of the National Economic and Social Development Council (NESDC) and the United Nations Development Programme (UNDP)."

VISION
THE LEADING CENTRE FOR POLICY INNOVATION
MISSION
TO INNOVATE THAILAND'S PUBLIC POLICYMAKING FOR GREATER EFFICIENCY, EFFECTIVENESS AND RESPONSIVENESS TO NEW CHALLENGES AND PEOPLE'S NEEDS
OBJECTIVES
T​​O FOSTER INCLUSIVE AND CITIZEN-DRIVEN POLICYMAKING
TO INNOVATE POLICYMAKING PROCESSES FOR TACKLING CONTEMPORARY AND FUTURE CHALLENGES
TO ENHANCE CAPACITIES OF THE PUBLIC AND PRIVATE SECTORS TO DESIGN AND IMPLEMENT INNOVATIVE POLICIES
TO BUILD A MULTI-LEVEL SUSTAINABLE NETWORK OF POLICY INNOVATORS
`TO PROMOTE THAILAND AS THE LEADING REGIONAL HUB OF POLICY INNOVATION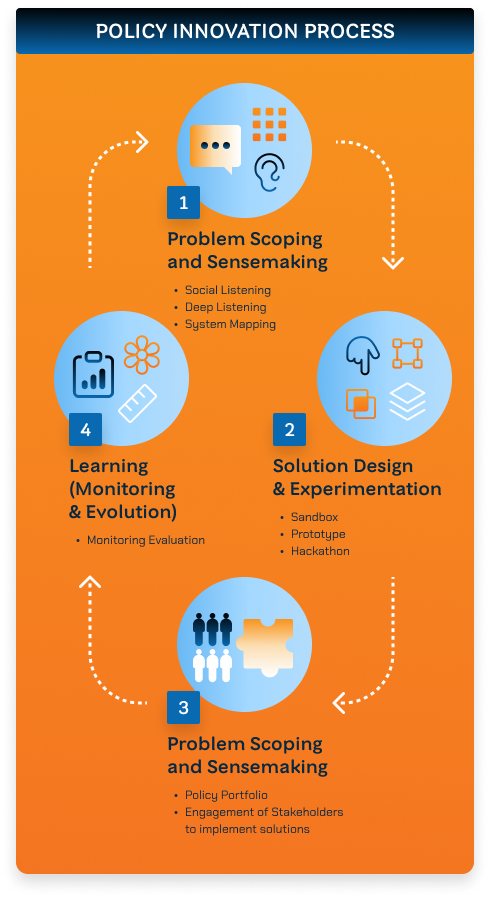 Vitual Policy
Innovation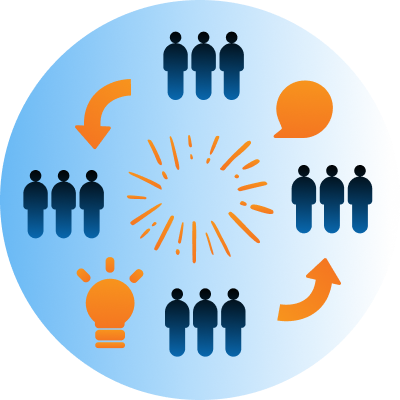 Community
of Innovator
Capacity
in Innovation
Communication
for Public Engagement